Kindergarten is a pivotal time in a young child's development, and the loving staff of "A Child's LIFE" is ready to guide your children through these important seasons.
Our objective is to provide your children with every opportunity for learning through active participation throughout their days, helping your children to grow socially, physically, and spiritually, preparing them for their coming years of formal education.
Students in our Kindergarten programs will experience a wide variety of learning opportunities, including:
Bible
   The importance of worship and of loving and obeying God
Social
   Playing, sharing, and cooperating together with good manners
Listening
   Following directions and learning songs, poems, and role-playing
Science
   Water, the seasons, animals, weather, seeds, and more
Health
   Food, vitamins, exercise, restroom and hygiene habits
Music
   Listening to and appreciating music, rhythm, and playing music
Art
   Basic art concepts with opportunities to color, paint, glue and more
Physical Development
   Motor development, coordinated exercise, and free, safe play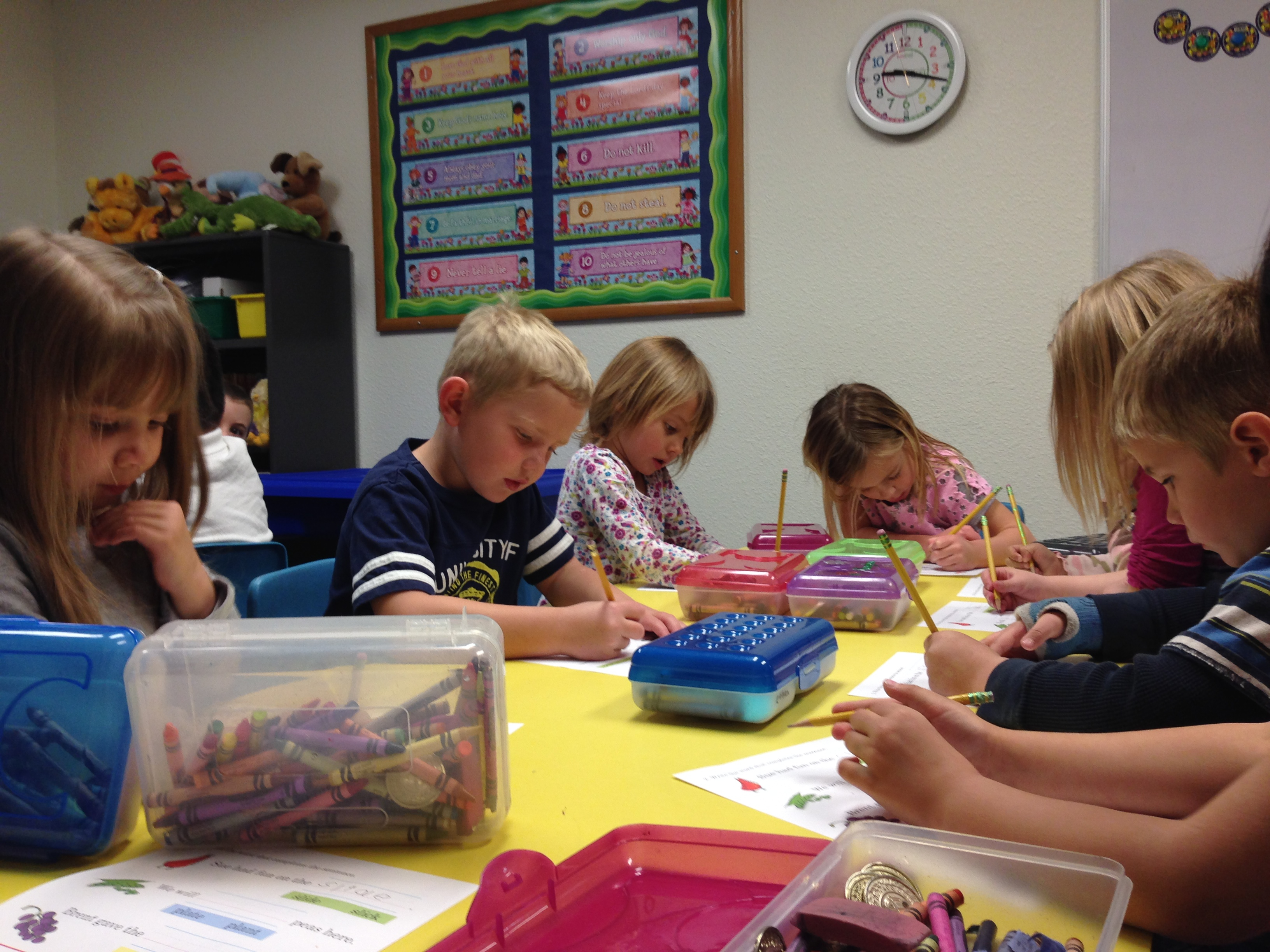 Hours of Operation
Monday-Friday (school holidays excepted)
8:30 AM – 12:00 PM for half-day or
8:30 AM – 3:00 PM for full day
Curriculum
ABeka, Alpha Omega's Horizons,
Bob Jones, and Positive Action for Christ
Additional Opportunities
May participate in  "A Child's LIFE" Child Care activities before and after K-3, K-4,  and K-5 classes. Additional fees apply.
Cost per Student
$200 annual Registration Fee
Call 303-438-1260 for monthly rates and curriculum fees
Class Size
Based on CDHS Staff-to-Child Ratios
To schedule an appointment or a tour, call 303-438-1260