LCA's Elementary Education provides a safe and loving learning environment with caring and experienced staff. With typical class sizes 10-15 students, your children will get more individual attention from their teachers and will have greater opportunities to develop deeper and more meaningful friendships with their classmates.
High academic standards and Godly character are emphasized in each classroom, protecting against many of the difficulties faced by children in a number of other learning institutions, and every effort is made to resolve problems swiftly, fairly and lovingly.
LCA students also enjoy opportunities to participate in Physical Education, Music and Arts Education, and Worship Chapel on a weekly basis, with occasional field trips and special event days rounding out their educational experience.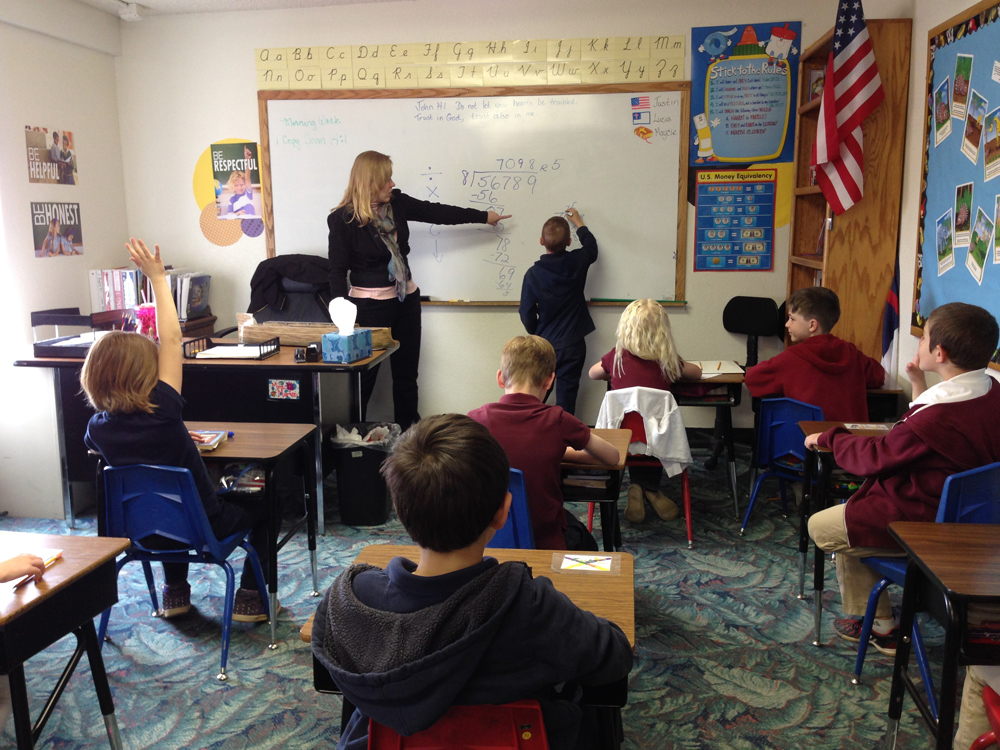 Hours of Operation
Monday-Thursday (school holidays excepted)
8:15 AM – 3:15 PM
Curriculum
ABeka, Alpha Omega's Horizons,
Bob Jones, Positive Action for Christ
Additional Opportunities
Field Trips
Physical Education
Music and Art Education
Worship Chapel
Annual Christmas Program
Annual Spelling Bee
Field Day
Cost per Student
$200 annual Registration Fee
$350 1st-3rd $450 4th-6th annual Curriculum Fee
$450 monthly Tuition
(10% discount available for each additional sibling)
To schedule an appointment or a tour, call 303-438-1260